October 17, 2019 at 12:00 PM (ET)
In this 30-minute webinar and live demo with our VP for Cybersecurity Strategy, Michael Rezek and Director of Cybersecurity Solutions, Andrey Yesyev you will learn how the Skylight Security App for Splunk examines in real time:
Signatures

Behaviors

Tactics, Techniques, and Procedures (TTP)
Please sign up now and join us on October 17th to learn more.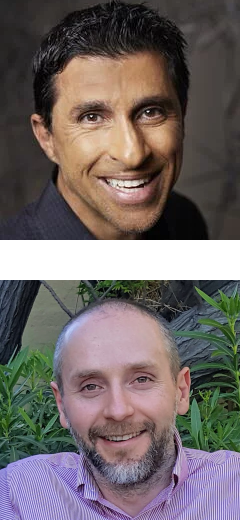 MIchael Rezek
VP Business Development and Cybersecurity Strategy
Michael leverages sales, strategy, and engineering experience to direct business case development involving multidisciplinary teams to translate technology and innovation into commercial enterprise value including M&A. His expertise includes Layer 2-7 network technologies; cybersecurity; and performance management. Michael holds a Bachelor's degree in electrical engineering from Youngstown State University, and a Master's degree in electrical engineering from the Georgia Institute of Technology. He is a former professionally-licensed engineer in multiple states, and is a published author of the Cisco Press book, "Building Multiservice Transport Networks."
Andrey Yesyev
Director of Cybersecurity Solutions
Before joining Accedian as the Director of Cybersecurity Solutions, Andrey spent nearly 6 years at IBM as a security engineer and a threat analytics architect working on QRadar Incident Forensics and DNS Analytics projects. He was also a part of the IBM team that supports collaboration with Quad9, a secure public DNS service which was created as a collaboration between PCH, IBM and the Global Cyber Alliance. With more than 10 years of experience in deep packet inspection and traffic analytics, Andrey placed 1st, 2nd, 3rd and 2nd in the Network Forensic Puzzle Contest at DefCon 21, 22, 23 and 24, respectively.